By Andrew Kaggwa and David Luganda, NECJOGHA
Experts at the just concluded Fifty Sixth Greater Horn of Africa Climate Outlook Forum (GHACOF56) have predicted a drier than usual spell in the region from October to December.
"The consolidated objective climate forecast from 9 Global Producing Centres (GPCs) indicates higher chance of drier conditions during OND 2020 season. Probabilities for below normal rainfall are 40-50% over most parts of the region including Tanzania, Burundi, Rwanda, most of Uganda, Kenya southern, central, and north-western Somalia, and southern and south-eastern Ethiopia. In contrast, enhanced chances for above normal rainfall are predicted for parts of the northern Red Sea region that usually benefit from winter rainfall in November and December. Weakly enhanced chances of the average and above normal rainfall categories are predicted for parts of western Uganda and northeastern Somalia," says a statement released on Wednesday at the end of GHACOF56.
Due to the ongoing Covid-19 pandemic, GHACOF56 was convened virtually on 26 August 2020 by the IGAD Climate Prediction and Applications Centre (ICPAC) in collaboration with the National Meteorological and Hydrological Services (NMHSs) of GHA region, World Meteorological Organization (WMO) and other partners to share and document climate impacts across the region and to formulate responses to the regional climate outlook for the OND 2020 rainfall season over the GHA.
On the temperature forecast, the statement says: The OND 2020 season indicates increased likelihood of warmer than normal temperatures over most of the GHA with pronounced probabilities for warmer than average temperatures across western Uganda, central South Sudan, north-eastern Sudan, parts of southern Kenya and Tanzania coast. Probabilities weakly favour cooler than average temperatures for western Tanzania and a few places over the central parts of GHA.
The statement further says that consistent with the raised likelihood of depressed rainfall totals, the rains are expected to start late compared to 1981-2010 average onset over Tanzania, Burundi, eastern half of Kenya, southern and central Somalia, and south-eastern Ethiopia.
"On the other hand, the rains are likely to start earlier than normal over southern Uganda, Rwanda, western Kenya, and the area centred around, the border intersections of Uganda, South Sudan, Ethiopia, and Kenya," the statement adds.
The National Meteorological and Hydrological Services (NMHSs) of the different countries GHA region will hold their own National Climate Outlook Forums (NCOFs) and release downscaled forecasts to cater for local issues. The Kenya Meteorological Department (KMD) will be holding their NCOF from September 1st to September 3rd according to its spokesperson, Benjamin Bahati.
Resources:
Rainfall forecast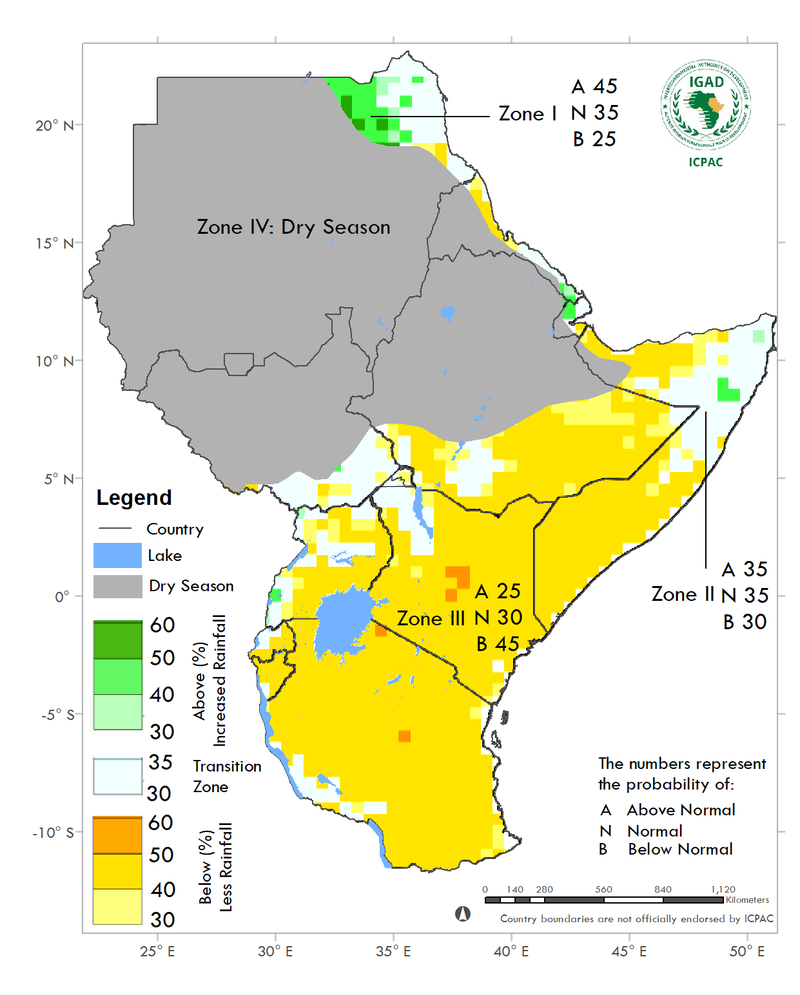 Temperature forecast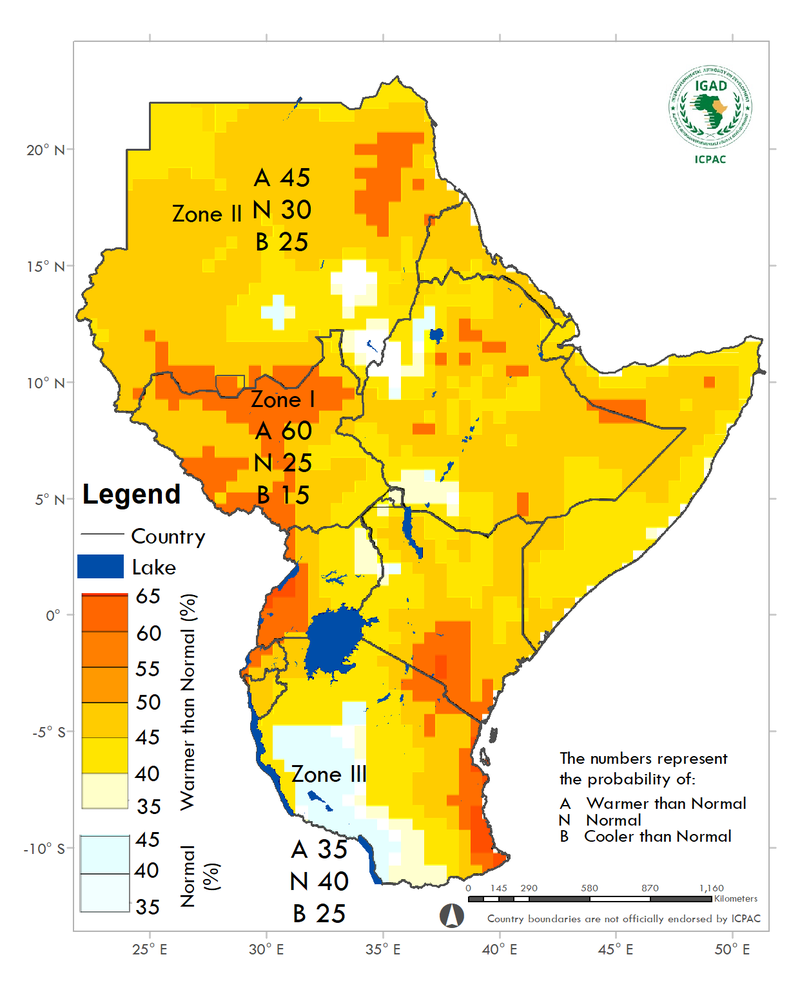 Onset dates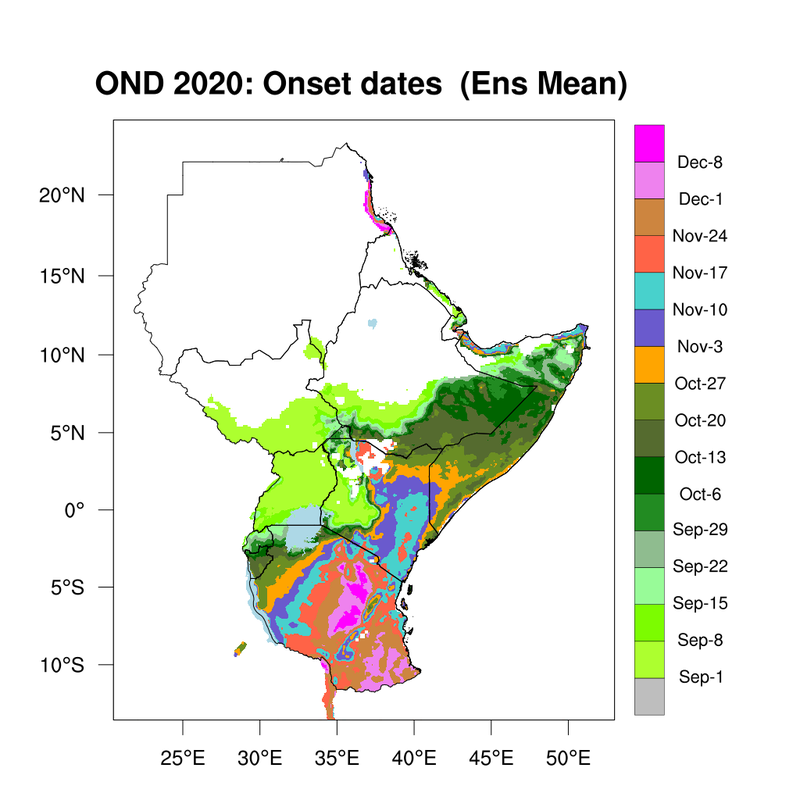 Onset anomalies